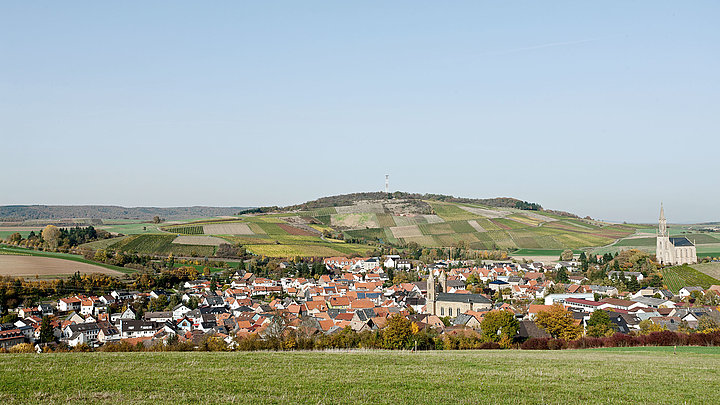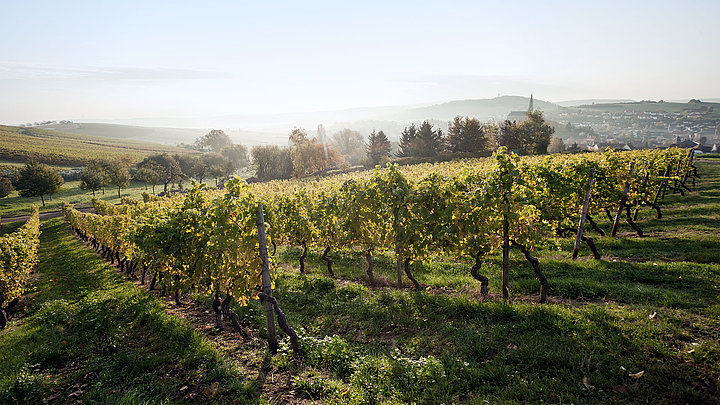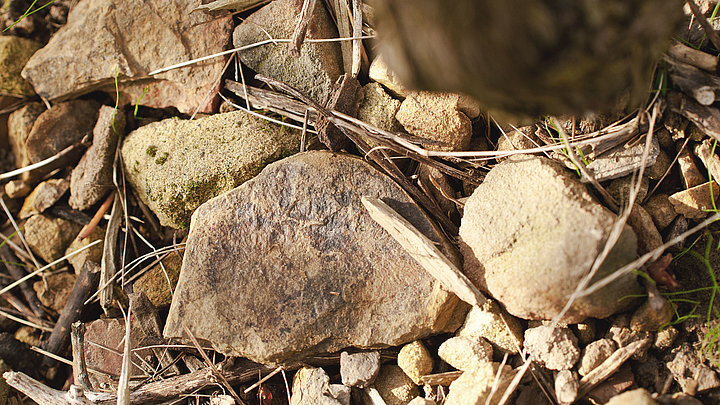 Waldböckelheimer
Kronenfels
Estate wines as well as single site wines from Emmerich-Koebernik ripen in this area. The extensive area of "Kronenfels" is located to the north of Waldböckelheim and lies at the foot of and around the hill "Welschberg". The terroir is extremely varied and offers the right soil for a wide range of grape varietals.

VINEYARD AREA
11 ha

GRADIENT
15-35%

FACING
South-southeast

TERROIRS
lightly sandy loam, so called "Rotliegendes", loamy silt

RED GRAPE VARIETALS
Saint Laurent, Spätburgunder (pinot noir), Portugieser, Dornfelder

WHITE GRAPE VARIETALS
Grauburgunder (pinot gris), Weißburgunder (pinot blanc), Rivaner, Bacchus, Scheurebe, Silvaner, Gewürztraminer

CHARACTER OF THE WINES
Mineral wines of different characteristics are the result of the very different soils. Due to their concentration and the distinctive fruity note, the wines are highly accessible even when drunk at a young age.