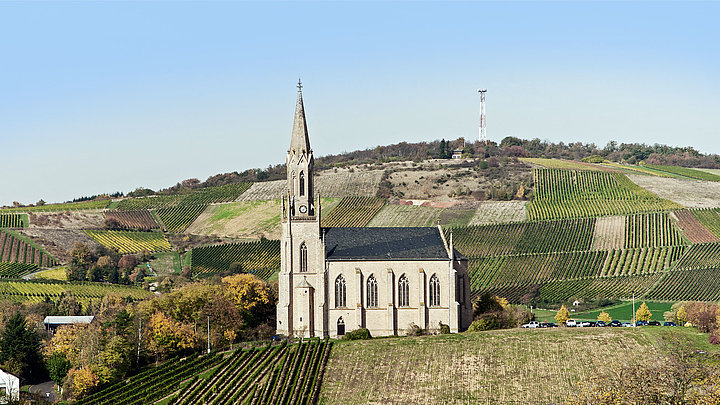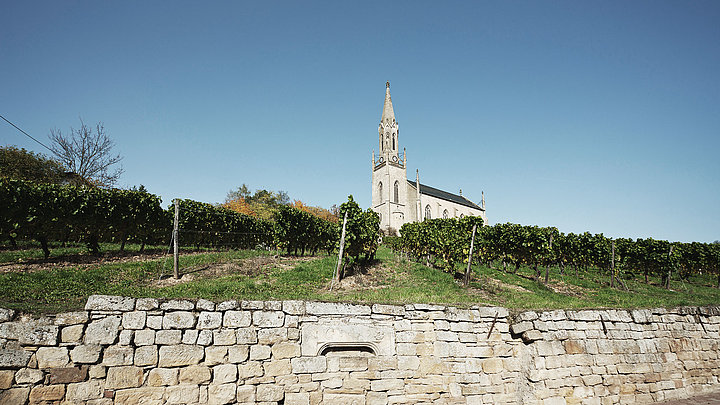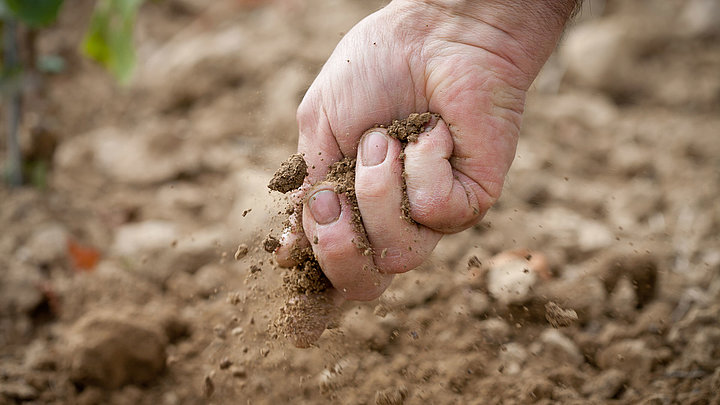 Waldböckelheimer
Kirchberg
The "Kirchberg", a local hill with its protestant church, is the emblem/landmark of the village Waldböckelheim. In spring 2012 the Emmerich-Koebernik family succeeded in buying a large piece of land in this area, planting Burgunder and the Riesling vines in 2013. This south facing vineyard produces mature and full-bodied wines with a harmonious acidity. As the soil is easily heated and the area is sheltered, the wines of this vineyard have a particularly long-lasting taste / are particularly good for ageing.

VINEYARD AREA
0,77 ha

GRADIENT
25%

FACING
South-southeast

TERROIRS
alternating light sandstone, loess and loam

VARIETALS OF GRAPE
Riesling, Grauburgunder (pinot gris)

CHARACTER OF THE WINES
The sandstone terroir results in wines distinguished by a fruity acidity, strong character and vivid flavours.
Wine grown on loess and clay is marked by the taste of ripe yellow fruit, with hearty accents due to the lime content of the soil.