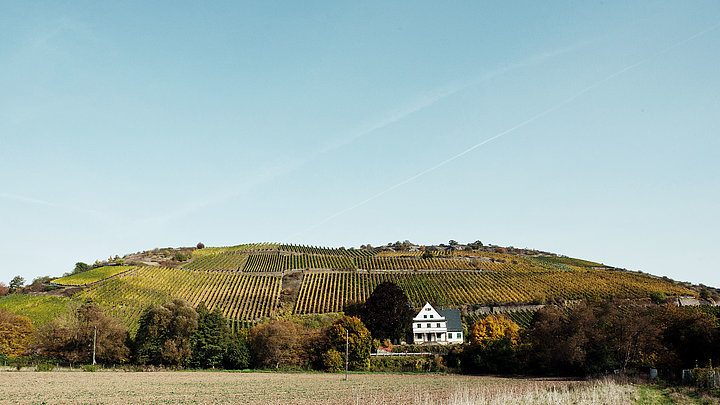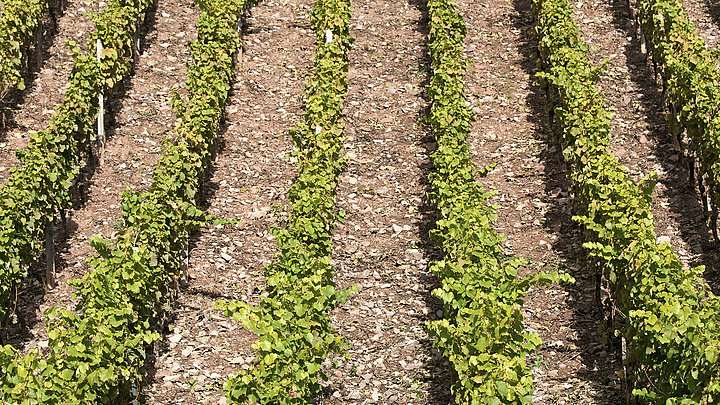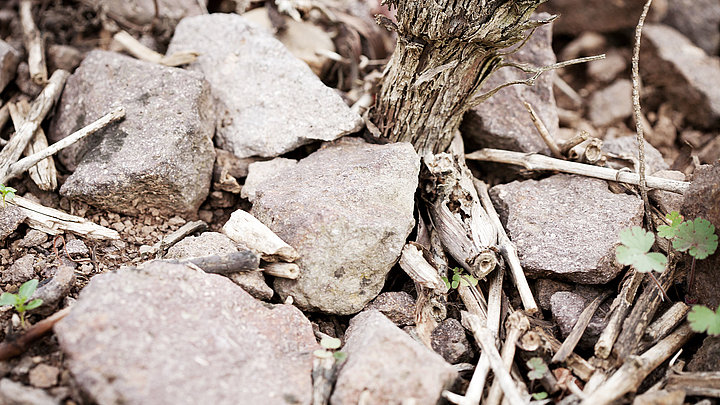 Schlössböckelheimer
Königsfels
The steep slope lies in a picturesque southern exposure surrounded by a habitat of extremely rare wild herbs as well as by a species-rich fauna.
The volcanic porphyry soils are extremely important for the nutrient supply and make the hillside reminiscent of a scree slope. The work in the vineyard, including the grape harvest by hand, is always very laborious. The family invests plenty of love, time and energy into these vineyards and this is what produces an inimitable Riesling.

VINEYARD AREA
1 ha

GRADIENT
50-60%

FACING
South

TERROIRS
from loamy silt to sandy loam as well as porphyry soil and so called Rotliegendes

GRAPE VARIETAL
Riesling

CHARACTER OF WINES
Loamy soil imparts finest fruity Riesling notes with a spicy acidity and high minerality, making the wine well suited for agein. Wine grown on porphyry soils and "Rotliegendem" is characterised by exotic flavours and mellow acidity, giving it vitality and elegance as well as a high minerality.