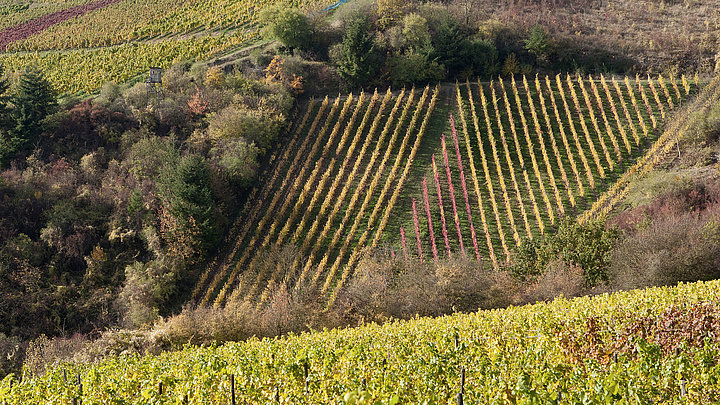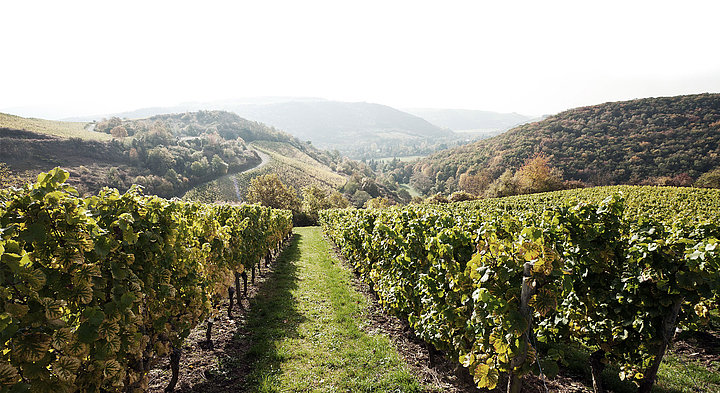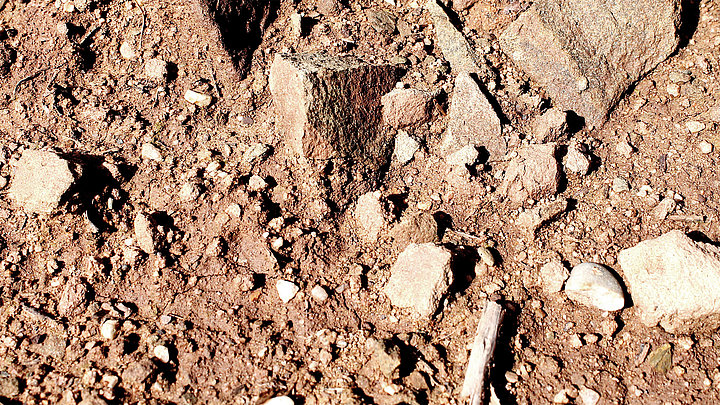 Waldböckelheimer
Mühlberg
The combination of sandstone, clay and slate imparts an especially minerally taste to the wines from the "Mühlberg".
The variegated soils of the small hillside vineyard in this rough valley give the wines of the Mühlberg a tangy and playful note. Growing on a south /south easterly facing slope the Riesling vines always get sufficient sunlight to produce healthy and ripe grapes.

VINEYARD AREA
1,57 ha

GRADIENT
20%

FACING
South-southeast

TERROIRS
micaceous, from dun to light gray sandstone as well as dark grey clay and argillite.

GRAPE VARIETAL
Riesling

CHARACTER OF WINE
The sandstone soil results in wines distinguished by a fruity acidity, strong character and vivid flavours. Wines growing on argillite have a herby flavour and a mellow moderate fruit acid. Riesling that ages well for connoisseurs. A filigree type of wine arises from argillite.